How to build a small cellphone jammer Quora
Hello John! Thank you for asking this question. To tell you the truth, the creation of signal jammer is not a simple process. It requires some electronic skills and nice tools to do the work in the right way.... Posted on 26th Jul 2016 @ 9:49 AM "I need a cell phone jammer for my bathroom in the office only. Because my employees go to bathroom and use their cell phone for a long time.
Phone Jammer|Signal Jammer|4G Jammer|3G Jammer|Jammers
This signal jammer uses 800MHz frequency to operate because many cell phones are working on the same frequency. So I chose the sweeping oscillator as my VCO.... A mobile phone signal jammer is usually used to stop cell phone use, in places where its use can disturb the surroundings. It stops all the wireless connections used by the mobile device, including Wi-Fi …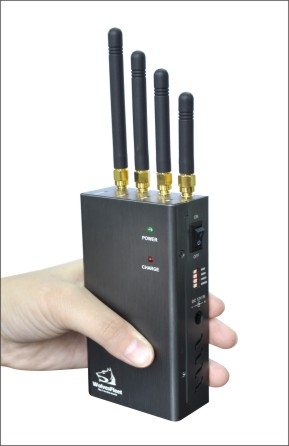 How To Make a Cell Phone Jammer Out of a TV Dailymotion
Cell phone jammers like this can effectively make cell phone use impossible in the building structure. Legality Whether it is legal to own and use a cell phone jammer depends on your location and should be considered before attempting to purchase or use a cell phone jammer. It is illegal to sell cell phone jammers in the United States. In the U.K., selling cell phone jammers is legal but how to build an apartment building How to Make Cell Phone Signal Jammer, In this article, you will learn how to make a cell phone signal jammer using 555 timer with less number of components.
How To Create Your Mobile Phone Signal Jammer. Cell Phone
This cell phone jammer works at the GSM800 frequency because most mobile phones use it to operate. So the choice of VCO is a scanning oscillator, but it can be a bit difficult for a beginner who doesn't have a good radio frequency test device. As a source of noise, you can use the 45MHz clock how to create a d&d world 5/05/2009 · A Radio Frequency (RF) Jammer is a device used to disrupt or prevent communication via a broadcasted RF signal. Cell phones work by communicating with a service network through the utilization of cellular towers or base stations. Individual towers partition cities into small sections called cells
How long can it take?
Mobile phone jammer Wikipedia
Cell Phone Jamming Hacked Gadgets – DIY Tech Blog
How to make a cell phone jammer Jammer-Store.com
How to Make Your Own Cell Phone Jammer 7 Steps
Radio Frequency (RF) Jammers ForensicsWiki
How To Create A Cell Phone Jammer
29/11/2010 · Design of a Cell phone Jammer. Hi guys, It's time for a mini project in communications, and I've thought about a cell phone Jammer. Short range, of course. Now, I …
The range over which a Cell phone Jammer can be effective, varies between a few feet to 40-50 meters for commonly used Jammer models. But high power equipments can prevent cellular communications over a couple of kilo-meters, if required.
"Here's an in depth look at how to build a cell phone jammer: Technical Details A lot of cell phones use a mobile standard in order to operate, so my…" "Make …
Culture Science teacher suspended for using jammer to shut up students' cell phones. Technically Incorrect: In Florida, a science teacher decides that quiet in the classroom should involve a
Simple, if there is an emergency, turn the jammer off to make the cell phone call, or use a landline, they still exist last I checked. Janet • November 8, 2007 3:15 AM Very interesting and useful.